Join us this Sunday from 10 am to 2 pm to celebrate our Grand Re-Opening!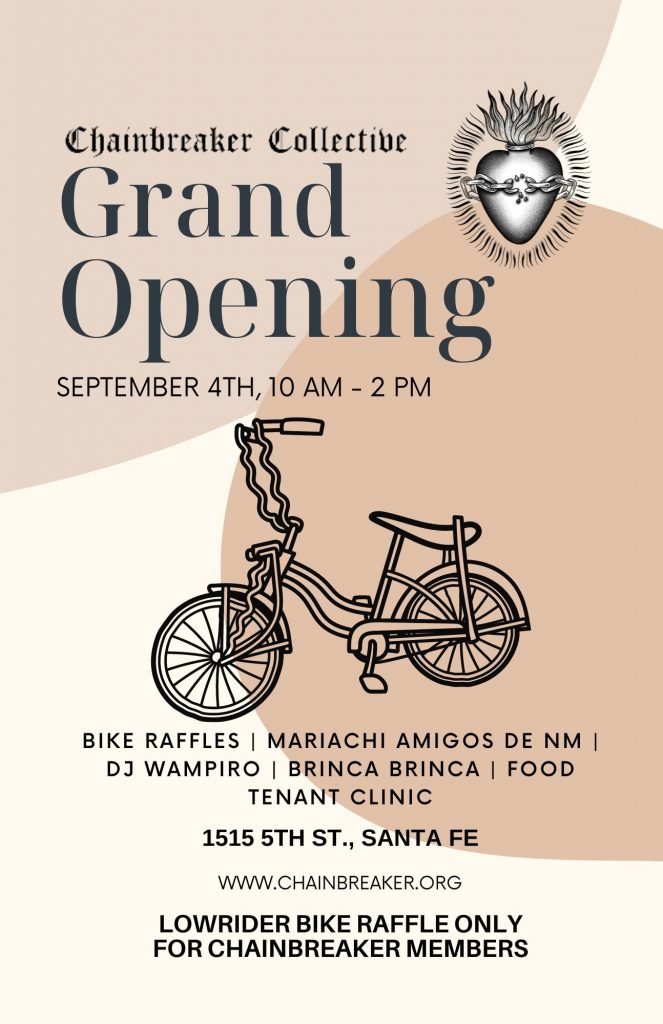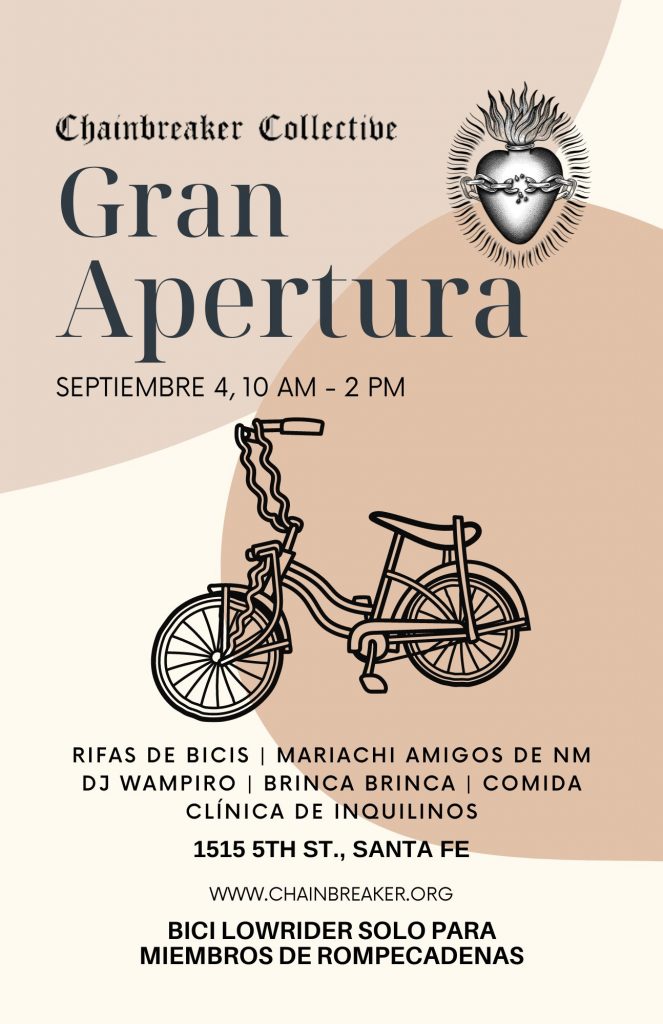 We will celebrate with a bounce house for all the little ones, DJ Wampiro and mariachi Amigos de NM will be in charge of the music and entertainment. food-easy-to handle will be available so that the party doesn't stop. We will be raffling bikes, along with our lowrider bike that will go off to a Chainbreaker member.
The past couple of years had hit hard our community, and we're happy to announce that once again we welcome you to our offices to learn about your rights as a tenant and connect you with available resources. Similarly, our bicycle resource center has provided bicycles to all who have needed them, whether for transportation or simply recreational.
Starting September 5th, we will be open for walk-ins Monday through Wednesday from 10 am to 2 pm, our new donation hours are on Tuesdays from 5 to 7 pm, and our bike shop will open every Sunday from 10 am to 2 pm.
By your side, we will continue to build and empower the populace. We're not done moving beyond recovery yet, but we're well on our way.
ATTENTION MEMBERS:
You have a unique opportunity to get our beloved lowrider bike in the last show raffle, and new merchandise exclusive for members!
Please share this event with your friends and family on social media!