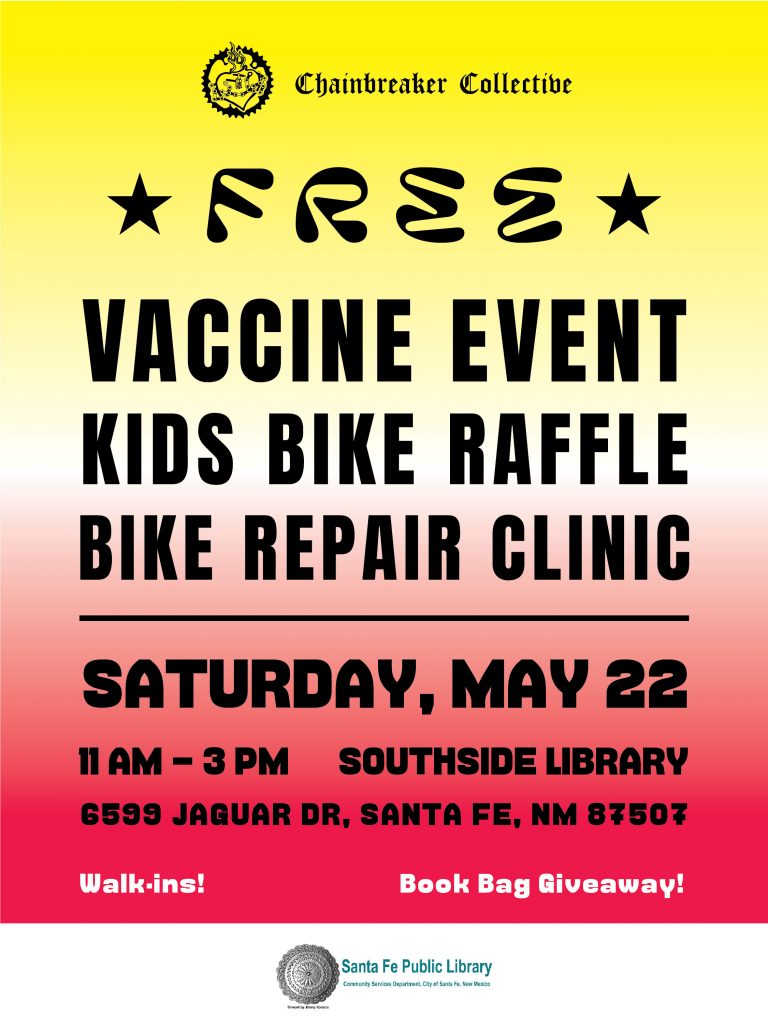 Join us this Saturday, May 22nd for a free vaccine event! Pfizer vaccines will be administered on a first come first come first serve basis. Walk-ins: No appointment necessary. Anyone between the ages of 12 to 17 will need a legal guardian to sign a consent form.
We will also be celebrating Bike Month by recognizing our graduating Bicycle Resource Center bike mechanics. They have dedicated the past 13 Sundays to learning the ins and outs of bikes with us and we couldn't be more happy to have shared space/skills with them! They will be running a bike repair clinic for minor repairs. We will also be raffling off 20 kids bikes (14"-20").
The library will also be displaying books, do a book bag giveaway and there will be take home clay kits for a conversation through sculpting clay in the time of COVID by @daisyquezadaurena As some of you may recall, the bike mechanic class had the opportunity to converse with Daisy for her project and we highly recommend!
——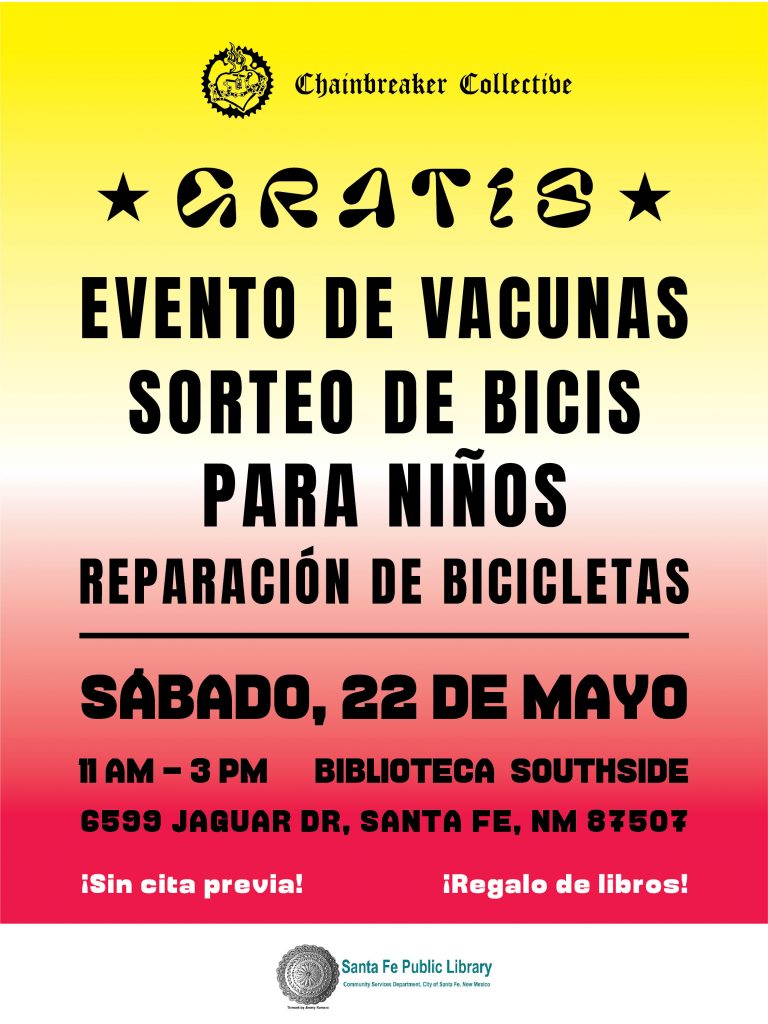 ¡Únase a nosotros este Sábado 22 de Mayo para un evento de vacunas gratuito! Las vacunas Pfizer se administrarán por orden de llegada. No es necesario pedir cita. Cualquier persona entre las edades de 12 a 17 años necesitará un guardián legal para firmar un formulario de consentimiento.
También estaremos celebrando el Mes de la Bicicleta reconociendo a nuestros mecánicos de bicicletas graduados del Centro de Recursos para la Bicicleta. ¡Han dedicado los últimos 13 domingos a aprender con nosotros y no podríamos estar más contentos de haber compartido espacio/habilidades con ellos! Estarán llevando a cabo una clínica de reparación de bicicletas para reparaciones menores. Si tienes una bicicleta que necesita pequeñas reparaciones, tráela.También habrá un sorteo de 20 bicicletas para niños (14″-20″).
¡En la biblioteca también se expondrán libros y habrá kits de arcilla para llevar a casa para conversar a través de la escultura de arcilla en el tiempo de COVID, un proyecto de parte de @daisyquezadaurena Como algunos de ustedes recordarán, la clase de mecánica de bicicletas tuvo la oportunidad de conversar con Daisy para su proyecto y lo recomendamos ampliamente!
¡Nos vemos!